Your vehicle and boat deserve the best. That's why car and boat enthusiasts choose System 7 Ceramic Protection available exclusively to A&M Ceramic Coating clients only. Quite simply, they trust us and our proprietary ceramic technology to consistently provide unmatched paint protection, hardness, and brilliance. (Scroll down to see the difference our product and services make.)
Automobiles
Our process creates an infinite maintainable shine without ever taking layers off the original finish. We take the hassle out of Saturday morning washes in your driveway giving you more free time. Our paint protection allows easy bug removal and wheel cleaning, and even road tar comes off with minimal effort. We're confident you'll love your A&M experience and the durability and phenomenal shine of our ceramic.
Boats
Our proprietary coating technology for boats is designed to offer the ultimate paint protection rendering your vessels virtually immune to the adverse weathering effects of the ocean and sun. We apply a 9h hardness protectant that can withstand over 1000 degrees and provides a barrier to the harsh Florida elements. A salt covered hull, fish guts, or oxidization on your boat's gel coat becomes a thing of the past.
Our mission is to create an unrivaled shine that truly showcases the beauty of your boat or car. We strive to help you understand our process and how our ceramic coating not only highlights your vehicle, but also ensures you receive the best product available.
Before and After
See the difference our service can make. From oxidation to love bugs, the Florida environment is harsh on vehicles. Our System 7 Ceramic Protection treats surfaces like metal and paint with water-resistant properties that prevent spotting and make cleaning dirt and debris fast and easy. Ready to shine?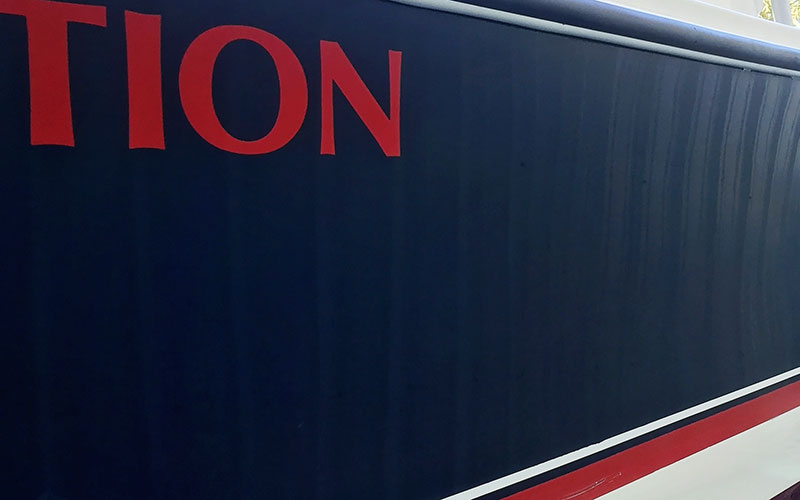 After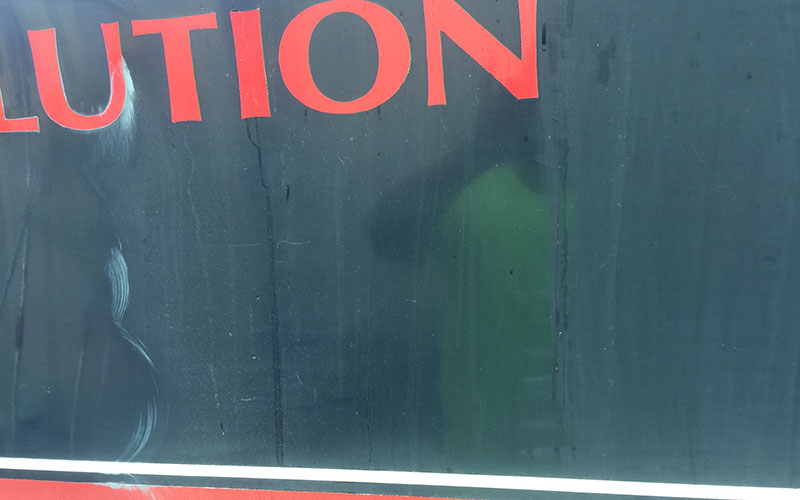 Before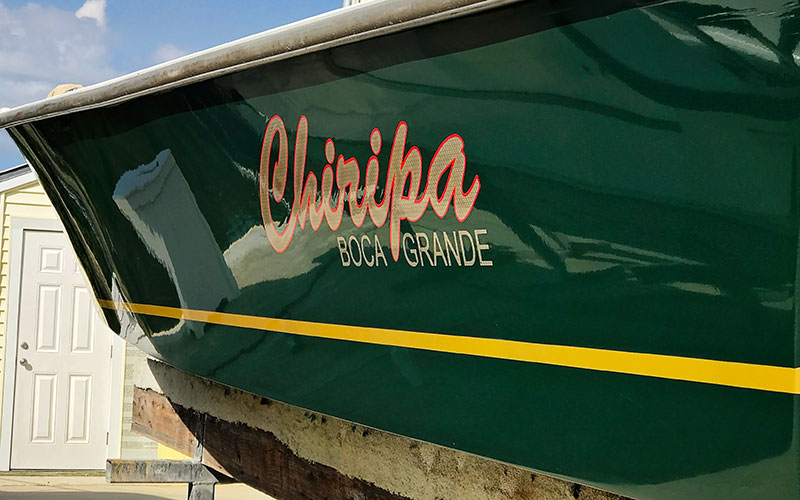 After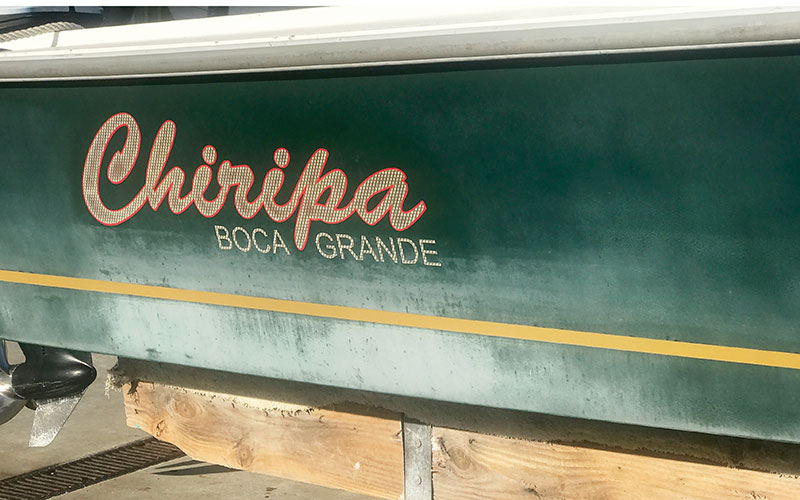 Before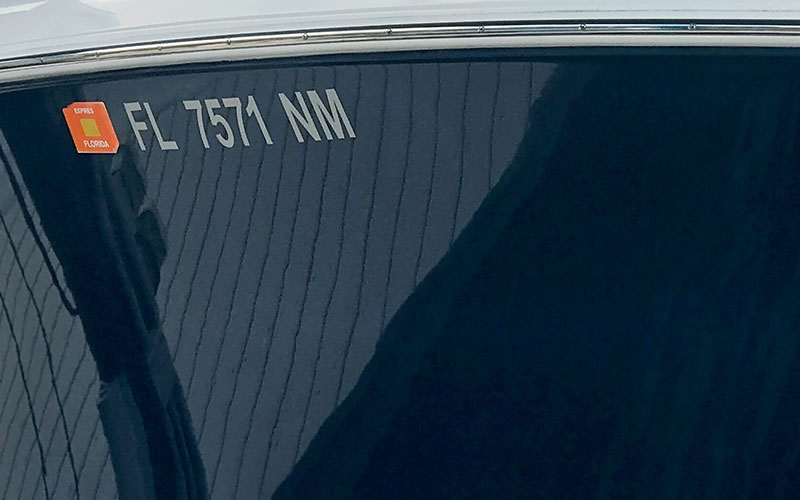 After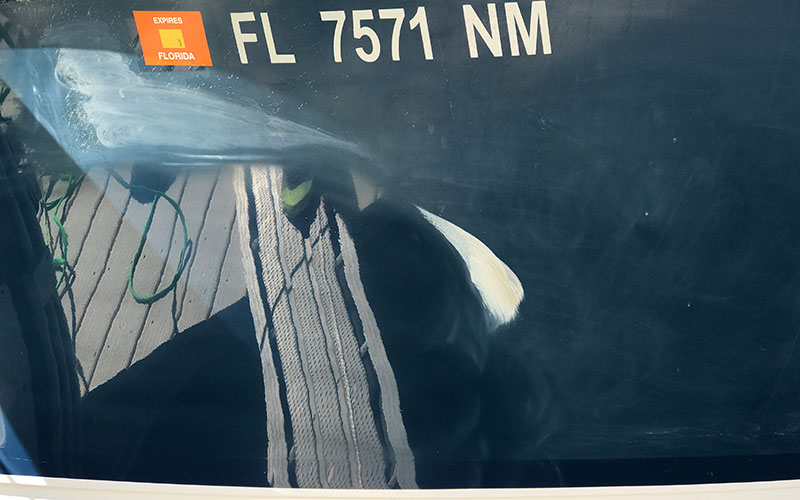 Before
Raves from our customers …
"I am amazed at how great our 24 AVENGER looks after coating the boat. I was very impressed at how thorough and detailed you and your crew are, spending 2 days going over every inch of the boat. I would have to say after the boat was completed it looked better then the day I took possession from the factory. It's a pleasure to clean the boat after a day on the water, a quick rinse and we are all set. In this day in time it's great to see guys that take such pride in what they do. Thank you!!!! Great job!!!"
"I wanted to drop you a line to thank you for introducing me to your ceramic coating for our boat! As you know, the boat has a dark blue and black hull color, which is very susceptible to oxidation. The boat would look good when it was newly waxed, but this would fade quickly and look oxidized within a couple months. It was labor intensive to say the least, keeping up with the oxidation. This was especially true in the hot summer months! After the ceramic coating was placed, the hull looked and shined like it was brand new! The best part is that it's now been five months since it was done, and it still looks fantastic! It now only requires a yearly maintenance to keep it looking great!"
"You did my 420 Boston Whaler on Anna Maria Island. Time tells everything. This product is all you said it would be and more. I have to express my gratitude to you, your team, and your product. Joe and his team spent 5 days preparing and applying the ceramic coat. It's been 10 months and still all I do is wash the boat with water, a brush, and a blow gun. We have been from the west coast of Florida, thru the ditch, Abaco in Bahamas, thru the Florida keys, Port Canaveral and all the way back to the west coast. I have been thru some angry seas, the boat completely covered in salt, and still cleaning with a water and a brush. I have given all my wax away – do not need it any more. At every dock, the boat attracts a crowd and they believe it's brand new. If you run across a client who is thinking about it, tell them it's the best gift they can give themselves. Give them my number, I will tell them they will not regret it. Thanks!"
"We just moved down to Florida from Wisconsin and never had to deal with the damage salt water and intense sun can do to a boat. Our Cobalt 25′ SC was brand new and after about 6 – 8 months of sitting on the lift, its looks were already beginning to deteriorate – the fiberglass, chrome, upholstery, canvas, and carpet. The windows were so covered with salt, I couldn't even get it off. It was driving me crazy! Now that you have applied the ceramic coating, it's the difference between night and day. There is no problem with the salt sticking to the windows or anywhere else. A couple of spots on the carpet came right up with just a little spritz of water. It's pretty amazing! You, Alex, and the whole crew were all very personable, hard-working, dependable, thorough and punctual – showing up when you said you would. Thanks to you, our new boating experience in Florida is more play and less work!"
"I couldn't believe the shine on my Sea Ray after you finished the ceramic process you use. I've gotten so many comments on the boat since you've done it. I have always had the best looking boats in the Marina by just using your detailing service. This takes that to a entire new level. If I ever buy another new boat I'd make sure that it had your process done to it as part of the purchase. Thanks again for the great job you did and please feel free to show my boat to any potential customers. You've done amazing work."
"Just wanted to let you know how pleased we are with the ceramic coating you applied to our 26′ Gause boat. Just as you had said, when we get to the dock we just hose it off and we are done. Previously, after a day of fishing, we expected to spend 2-3 hours scrubbing and cleaning so that it retained its great shine. Well, we no longer have to do that and usually spend about 20 minutes simply washing with good old water! That means we can stay out longer fishing and not dread returning to the dock. Our boat shines like it's brand new and we couldn't be happier!!! Thanks again for the amazing job you do and the great product you have created!"
"I want to thank you for advising me to get the ceramic coating on my boat. As you know this boat has a darker hull and wax was needed every other month. Now it has been 8 months and I haven't done anything to it other than spray the hose at it to wash off dirt. The salt spray comes off with just a quick spray down also. The isinglass cleanup is exactly the same, just spray the hose for a few minutes I don't dry it off or anything. Yet it has a clear look with no salt stains or salt spray left on it. Clean up is great, no expense for waxing and many people ask me in different marinas how I keep the boat looking so good. Thanks again, I have a 34 Nor Tec on order, and I am going to have the ceramic coating applied to the new boat for sure."
"I wanted to thank you for the ceramic coating of the Azimut. This stuff is amazing. The future in paint protection and easy cleaning just arrived! I was in Boston with the yacht all summer docked next to the airport. I just had to rinse the boat for 2 1/2 months. I've only had to take a brush to it one time after 3 1/2 months! This ceramic coat is super – makes my life so much easier.
Thank you again! I also love your one to two year maintenance."
Owner
Joseph Cioffi
Southwest Florida